Build an Awesome Custom PC on Any Budget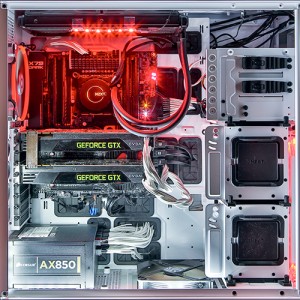 I've been building custom PCs for nearly 10 years now, and I greatly enjoy helping others build their own computers. Friends, acquaintances, and strangers often approach me, asking for advice on their next custom PC build. Every time I part out a new custom PC for someone, something I have done hundreds of times in the past, I will update this post. I hope it comes in handy when you're building a PC of your own!
Please feel free to contact me if you'd like me to design a custom PC for you!
Note that all prices below will be the most accurate at the date noted above each build. Also, I would hugely appreciate it if you bought your PC parts from the Amazon links on this page, such that I may earn commission via Amazon Associates.
December 3, 2013
$1250 Custom PC for Jon
| Part Type | Part Name | Link | Price |
| --- | --- | --- | --- |
| Case | Cooler Master Storm Scout 2 Advanced | Amazon | $94.99 |
| CPU | Intel Core i5-4670K | Amazon | $224.99 |
| Motherboard | MSI Z87-G45 GAMING | Amazon | $144.99 & $10 MIR |
| Memory | 16GB Corsair Vengeance DDR3 1600 MHz | Amazon | $149.99 |
| GPU | EVGA GTX 770 2GB w/ ACX Cooler | Amazon | $334.99 & $10 MIR |
| SSD | Samsung 840 EVO 120GB | Amazon | $99.99 |
| HDD | Western Digital Caviar Black 1TB | Amazon | $86.95 |
| PSU | Corsair HX750 Modular 80+ Gold PSU | Amazon | $137.70 |
| | | Total | $1256.17 |