A recent Reddit post inspired me to scour through my photographic archives in search of proof that I've improved as a photographer over the past several years. My hunt led me on a nostalgic tour through time, questionable data retention practices, and my entireD:\ drive. While it quickly became obvious that I've learned from previous mistakes, what I discovered forced me to rethink what it means to have become "a better photographer."
The very first digital photograph that I have proof of taking is timestamped "October 10, 2004." It's a hastily-produced 2.1 megapixel snapshot of the very first computer that I built a couple of months prior. The top of the case is cropped out of the frame. A huge spot of glare is reflecting off of the clear plastic side panel. The glare does little to obstruct the view of my tangled cable management.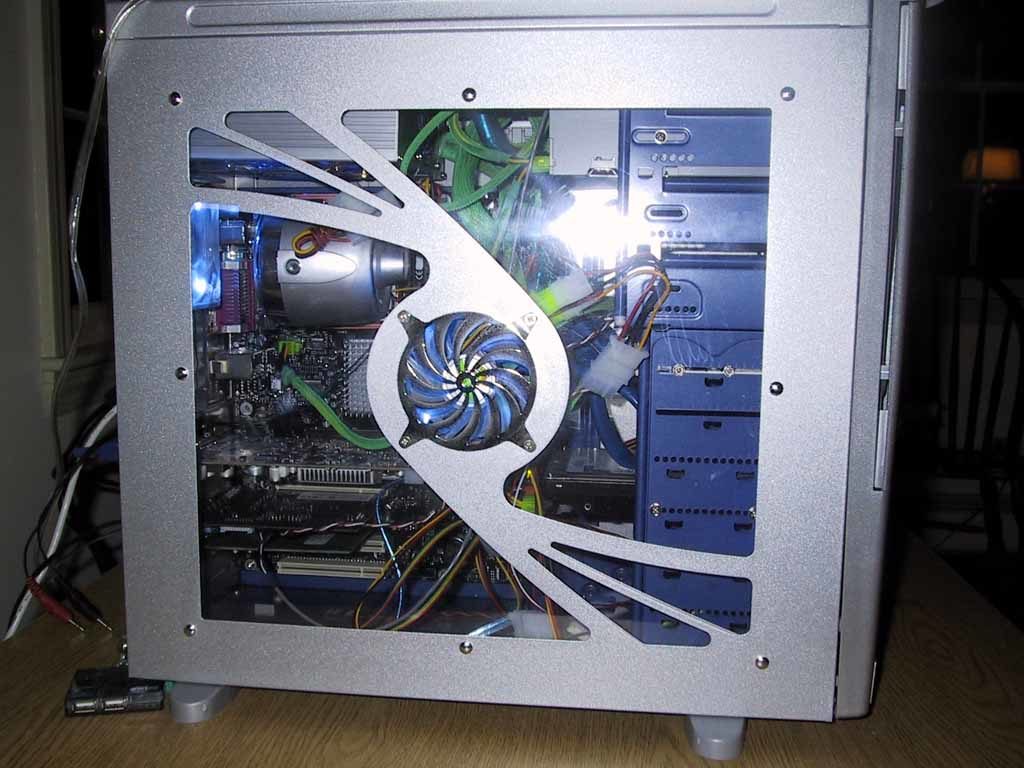 My first serious foray into digital arts started somewhere around this time. My father bought me a copy of Pinnacle Studio 9 and graciously let my cousin, my sister, and I use the family camcorder. The three of us spent family gatherings making short movies and editing them. My first "special visual effect" consisted of teleporting myself into a pile of dirt.
Making funny movies was a great source of joy to 12-year-old me. Inevitably, there would be times where my two favorite co-actors weren't available, and I'd be forced to find other ways to express myself artistically. Dad's digital camera seemed like a compelling tool for that purpose, so I started experimenting with still photography.
Over the next several years, my visual eye and knowledge of cameras improved significantly. I'd like to share a few examples of how far I've come, some background behind each photo in each comparison, and what I see when I compare old versus new.
Highlights
I've become way more intentional about my photography.
My eye for composition has drastically improved over the past 15 years, even more than I thought.
I've learned how to use light to greater effect.
Post-processing is very important to me now; I won't call a photo "finished" until it's been through Lightroom.
I'm way more critical of my work now than I used to be.
Photography is the best way I have to remember my past.
Read more ›