My Photographic Journey
A recent Reddit post inspired me to scour through my photographic archives in search of proof that I've improved as a photographer over the past several years. My hunt led me on a nostalgic tour through time, questionable data retention practices, and my entireD:\ drive. While it quickly became obvious that I've learned from previous mistakes, what I discovered forced me to rethink what it means to have become "a better photographer."
The very first digital photograph that I have proof of taking is timestamped "October 10, 2004." It's a hastily-produced 2.1 megapixel snapshot of the very first computer that I built a couple of months prior. The top of the case is cropped out of the frame. A huge spot of glare is reflecting off of the clear plastic side panel. The glare does little to obstruct the view of my tangled cable management.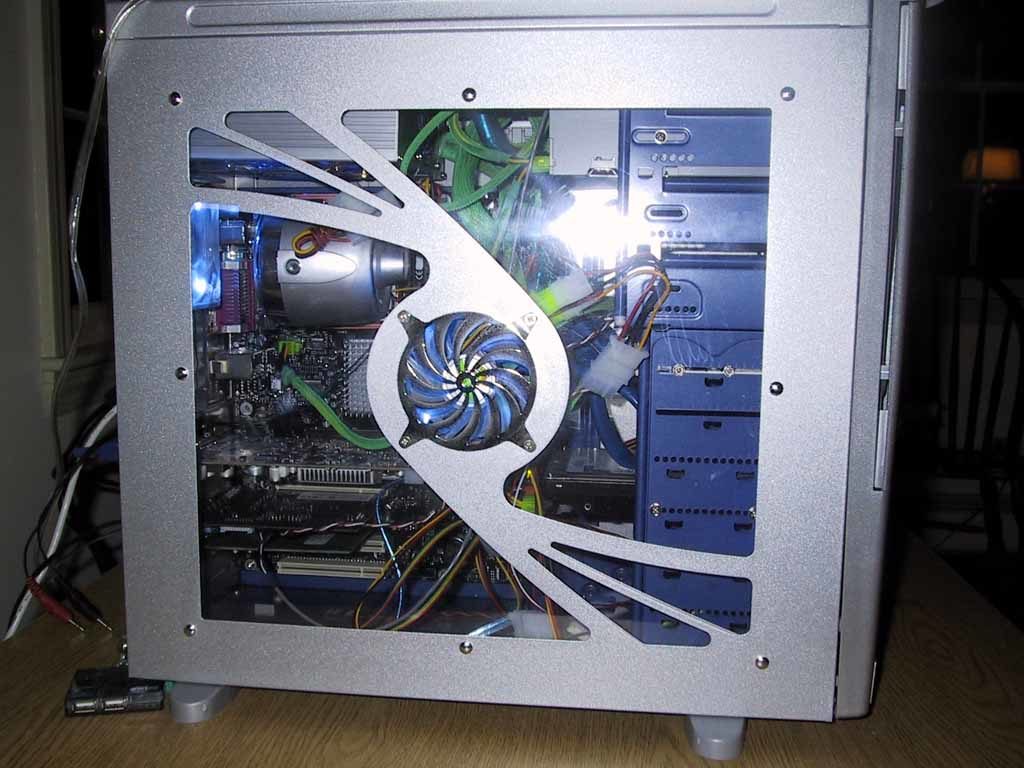 My first serious foray into digital arts started somewhere around this time. My father bought me a copy of Pinnacle Studio 9 and graciously let my cousin, my sister, and I use the family camcorder. The three of us spent family gatherings making short movies and editing them. My first "special visual effect" consisted of teleporting myself into a pile of dirt.
Making funny movies was a great source of joy to 12-year-old me. Inevitably, there would be times where my two favorite co-actors weren't available, and I'd be forced to find other ways to express myself artistically. Dad's digital camera seemed like a compelling tool for that purpose, so I started experimenting with still photography.
Over the next several years, my visual eye and knowledge of cameras improved significantly. I'd like to share a few examples of how far I've come, some background behind each photo in each comparison, and what I see when I compare old versus new.
Highlights
I've become way more intentional about my photography.
My eye for composition has drastically improved over the past 15 years, even more than I thought.
I've learned how to use light to greater effect.
Post-processing is very important to me now; I won't call a photo "finished" until it's been through Lightroom.
I'm way more critical of my work now than I used to be.
Photography is the best way I have to remember my past.
Cityscapes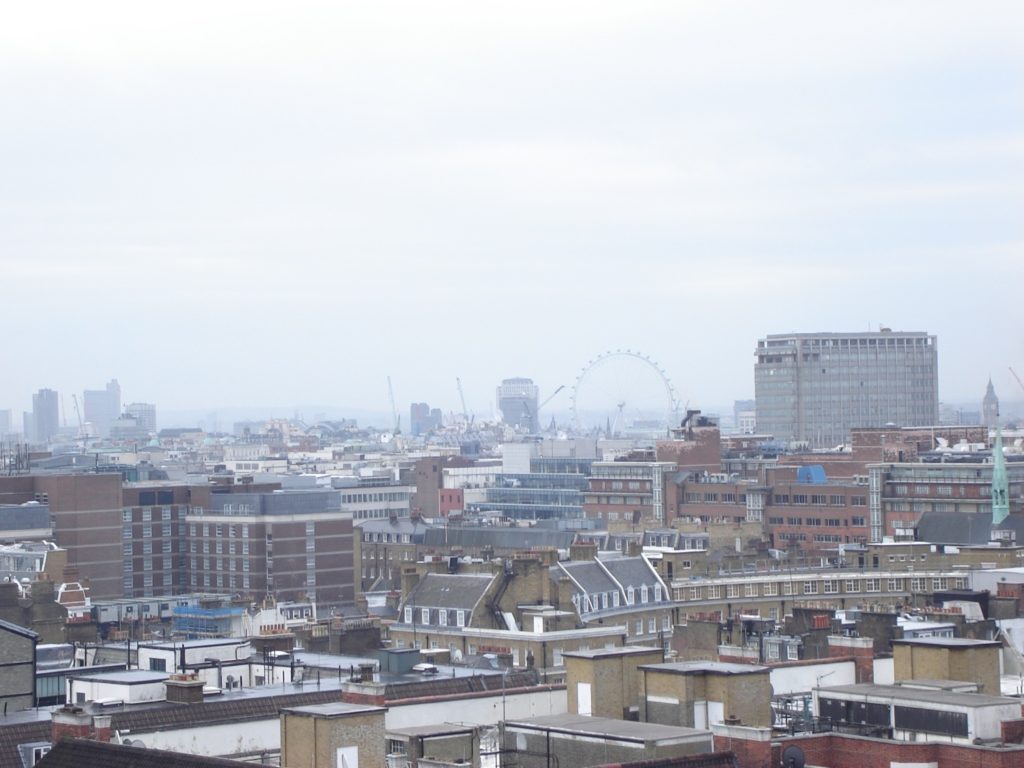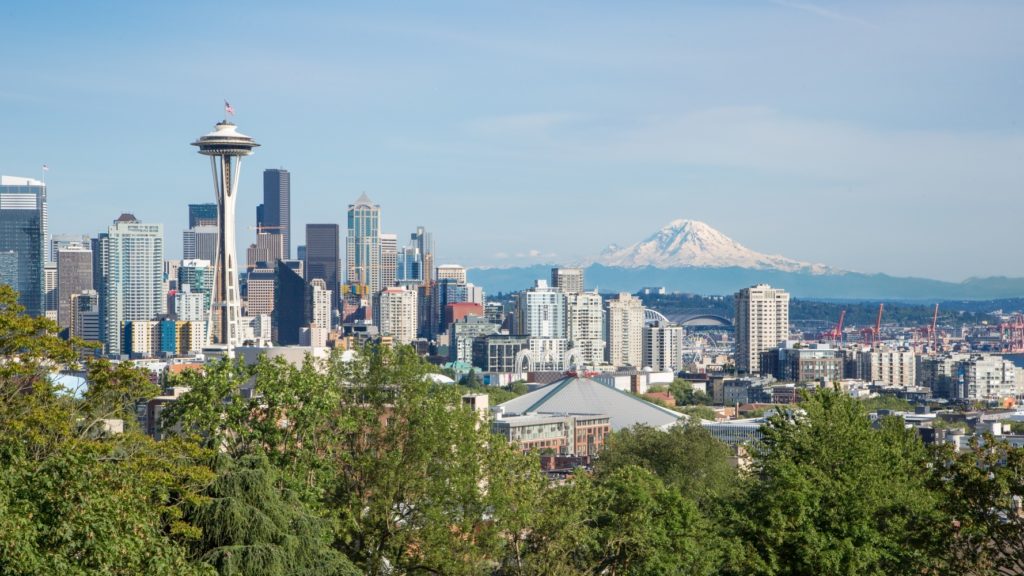 That Was a Mighty Foggy London Day, Wasn't It?
Yes, it was. When I was in 8th grade, my family and I spent a couple of days exploring London before heading off to Italy. I took so many photos with a little Sony point-and-shoot. It saved photos onto full-sized Memory Sticks. Remember those proprietary little buggers?
I recall eating fish & chips for the first time, riding the London Eye, and taking tons of pictures of things that fascinated me. I now recall specifically not thinking about composition at all. Instead, I only wanted to capture every second of what I was experiencing.
Still, there's something compelling to me now about this dreary photo of the London skyline. It's one of the first photos I took on this vacation. Where was I, exactly? What was I thinking about? Did I even realize that Big Ben was in my photo?
To me, the biggest difference between the London photo and the photo of Seattle from Kerry Park is that, in the latter instance, I drove to a certain location at a certain time with the idea that I wanted to capture a very specific view. My concept of photographic intention has improved. Now, I always take pictures with some idea of how I want the final image to appear.
Cats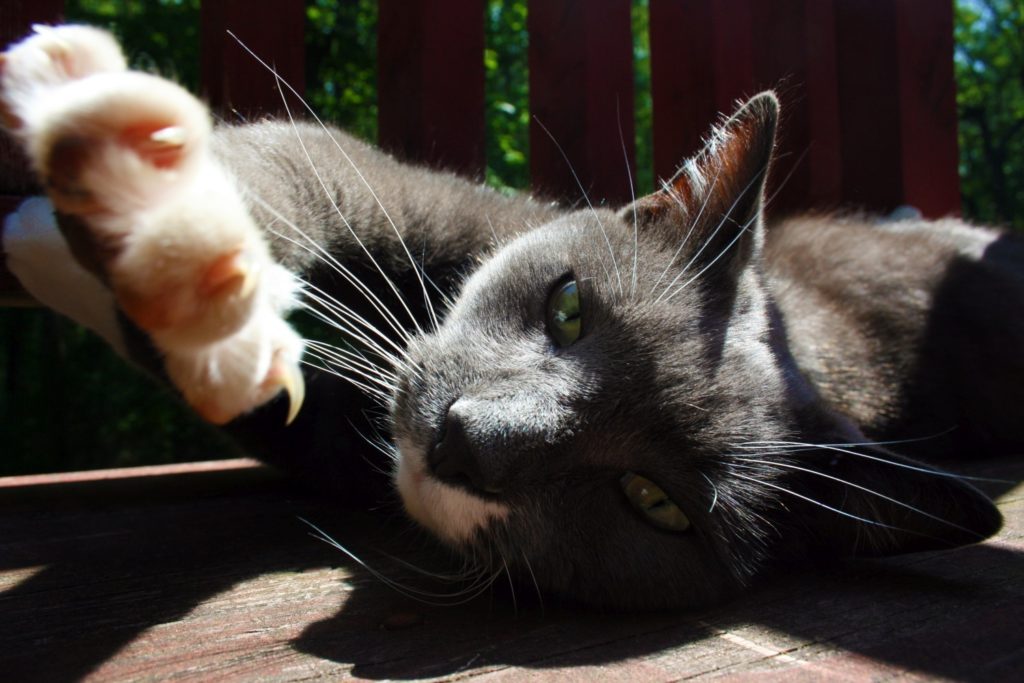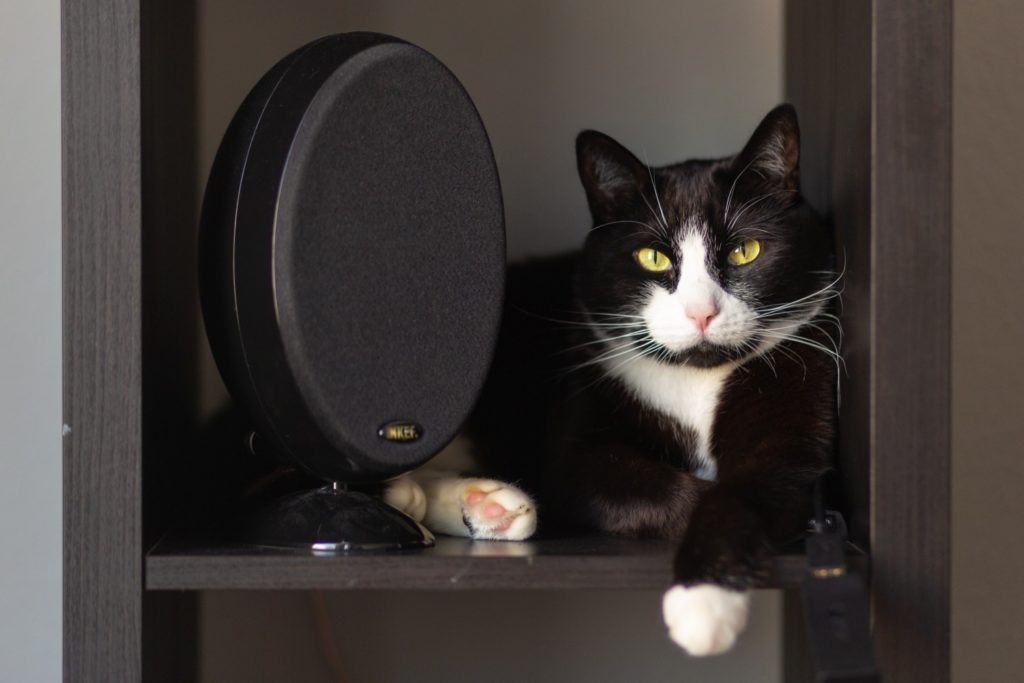 Impressive Timing, Past Zach!
Thanks, current self!
When I look at this photo of Leo from 2009, I'm struck by how happy I must have been to catch Leo at the precise moment that he was trying to maul my face. (In reality, this cat was the sweetest cat who ever lived, so clearly there were no ill intentions.)
I do enjoy the sense of timing that first shot has. I don't care much for its framing or lighting. I do look back fondly on that red deck, where Leo used to lounge in the sun. That deck doesn't exist anymore – it was a rickety old thing. I remember taking the family SLR outside on random days when I felt inspired.
The more recent shot shows much more care placed into lighting and composition. It would have been nice if I were positioned slightly more to the right so that I were truly centered in front of the bookshelf :).
Flowers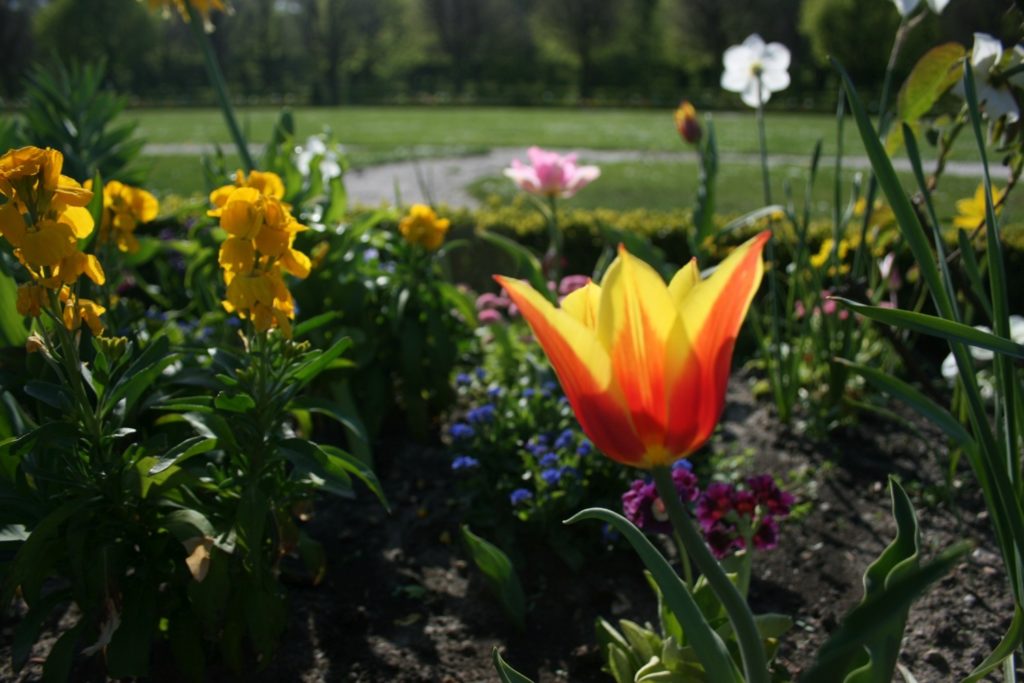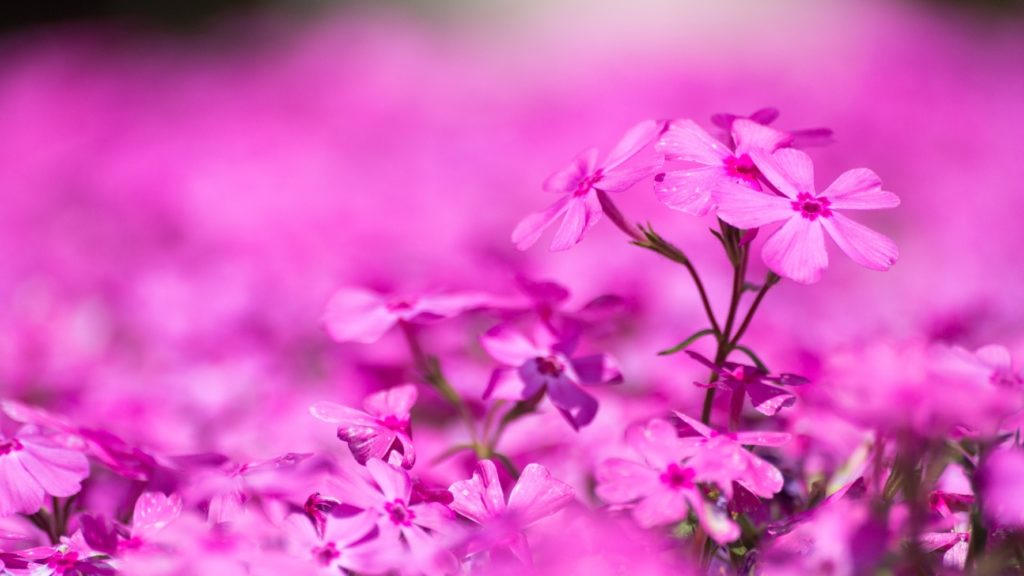 Focus!
In my experience, it is a rule: Amateur photographers want to take very close-up photos of pretty flowers. A corollary to this rule: Many close-up photos of flowers will be out of focus. Past-Zach was no exception to either of these rules.
Besides the clear difference in sharpness between these two photos, Photo B sticks out to me because I recall spending a few minutes prone on the pavement to get the shot – probably an uncommon sight for Shibazakura Festival attendees.
That speaks back to the sense of intention I've earned over the past several years. I snapped Photo A literally in passing – my friends and I were walking the garden grounds, I spotted this pretty flower, I pressed the shutter button, and I kept walking. Nowadays, if I see a pretty flower, you bet your tulips I'll spend at least thirty seconds getting what I want from that plant.
Astrophotography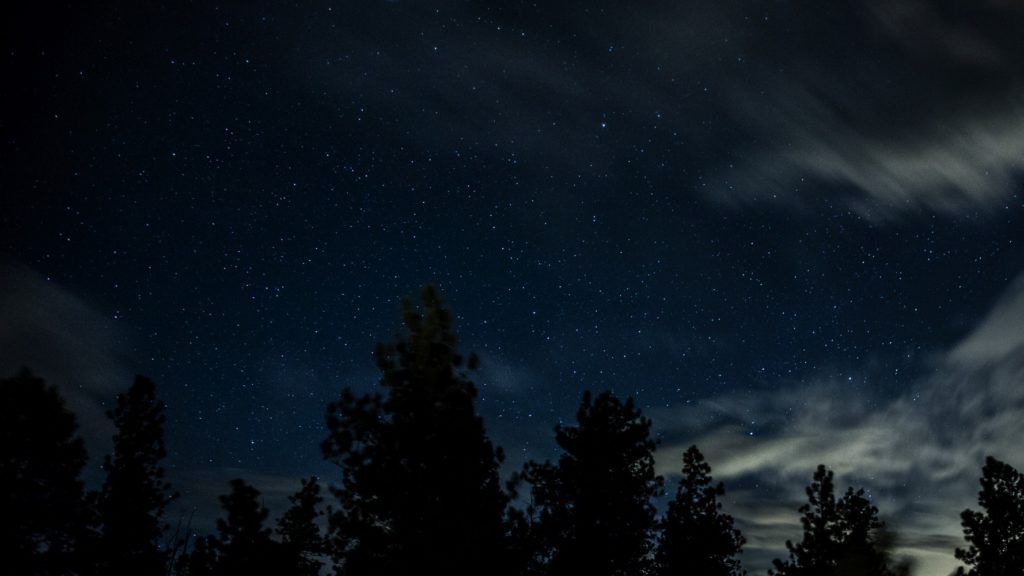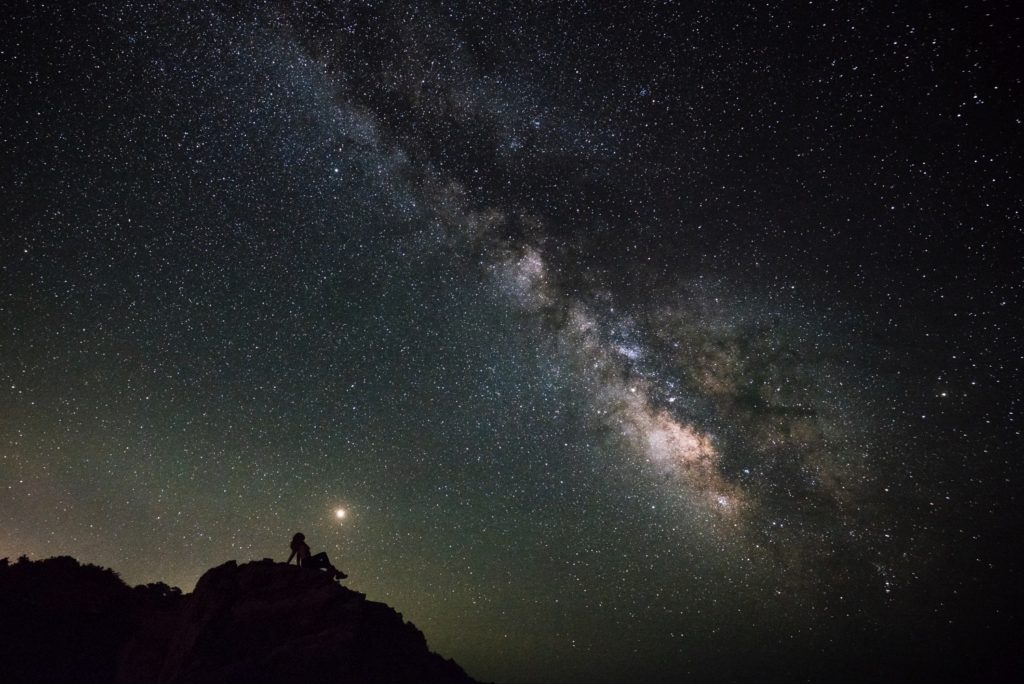 Not Even Close
In case you were getting a little tired of the comparisons so far – BAM! This might be my favorite comparison diptych out of all of them.
I shot "Colorado Sky" on a super dark night in the distant forests of the state, many miles away from any large city. Tripodless, I precariously rested my camera on the lid of a big grill, lengthened my shutter speed to its maximum time, set the self-timer to 2 seconds, and pressed the shutter button. Over the course of a few shots, I dialed in the focus to the best of my ability and ended up with the final shot you see here.
I was so proud of myself! Stars! In my digital viewfinder! Who cares about composition when you've got clouds and…blurry stars and…blurry trees!!! I was over the moon to have produced something I'd only previously seen on strangers' Internet photo galleries.
Cut to five years and one month later, and I'd produced one of my favorite digital photographs of all time. Liv, the Milky Way, Mars, and Ocean Cove Campground, all in one beautiful composition. I have a huge print of this photograph hanging on my living room wall
Last year, I wrote a giant blog post about how I produced this image. "Milky Way Silhouette" taught me a great many things, and now it serves as a wonderful comparison point to my previous-best astrophotography attempt.
I couldn't have produced Photo B without extensive post-processing. I feel no guilt or shame about compositing multiple frames together to achieve a result that I am extremely proud of. To me, photography is about creating a version of a moment that I want to remember, rather than creating something that may or may not create a more "accurate" memory.
Long Exposure Water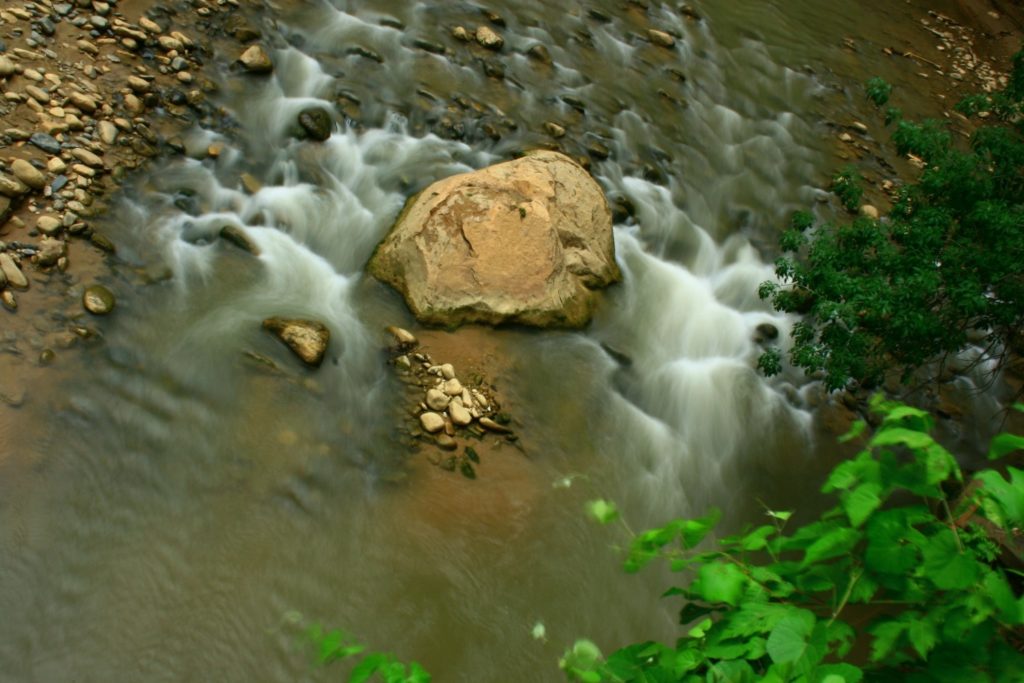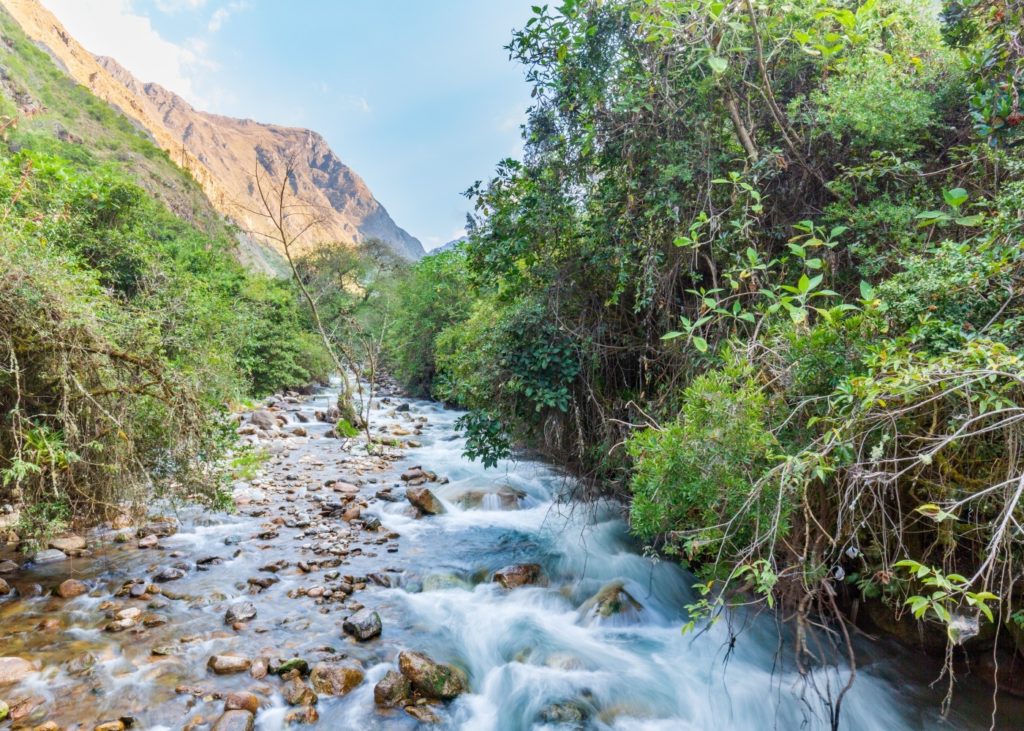 More Long Exposures
Keeping with the pattern of long exposures, here are two examples of past-Zach keeping the shutter open for an extended period of time. This time, the focus is water.
Image A is a perfect example of me expressing my desire to try cool things I read about on the Internet without intention. I put very little care into the composition of the photo – I just wanted streaky water! Ten years later, I've learned to slow down and think some more about the final output image.
There's something about Photo B that I don't fully love, and I can't quite put my finger on what that is. Actually, that's another thing – I'm way more critical about my work than I used to be.
Hilly Landscapes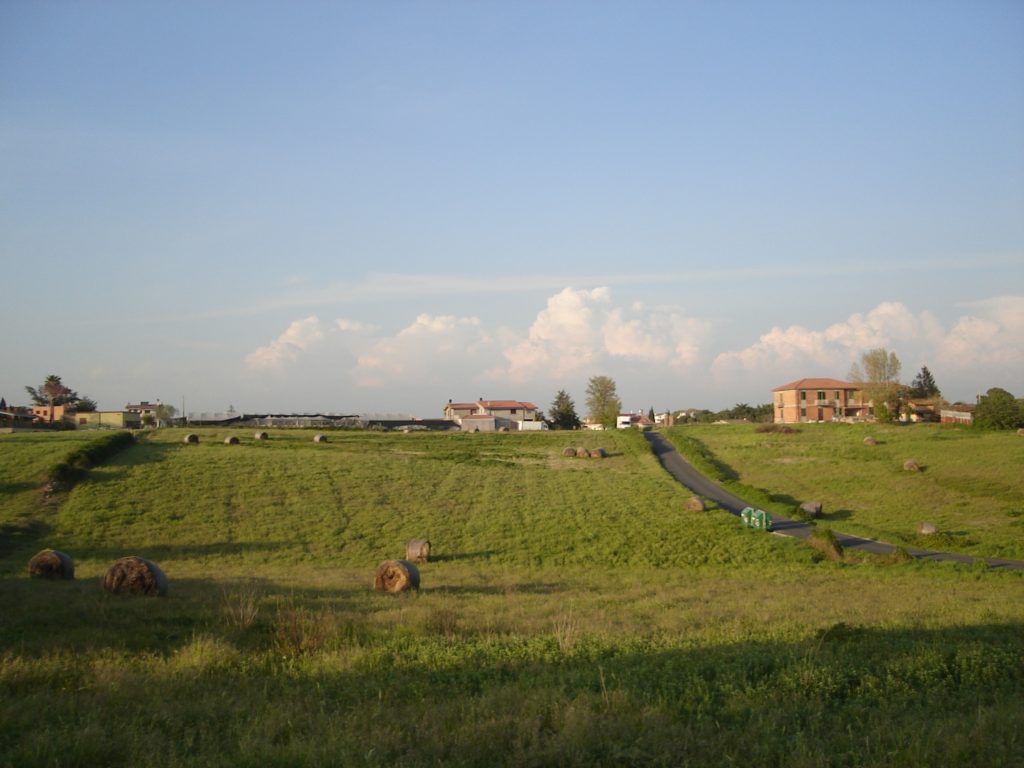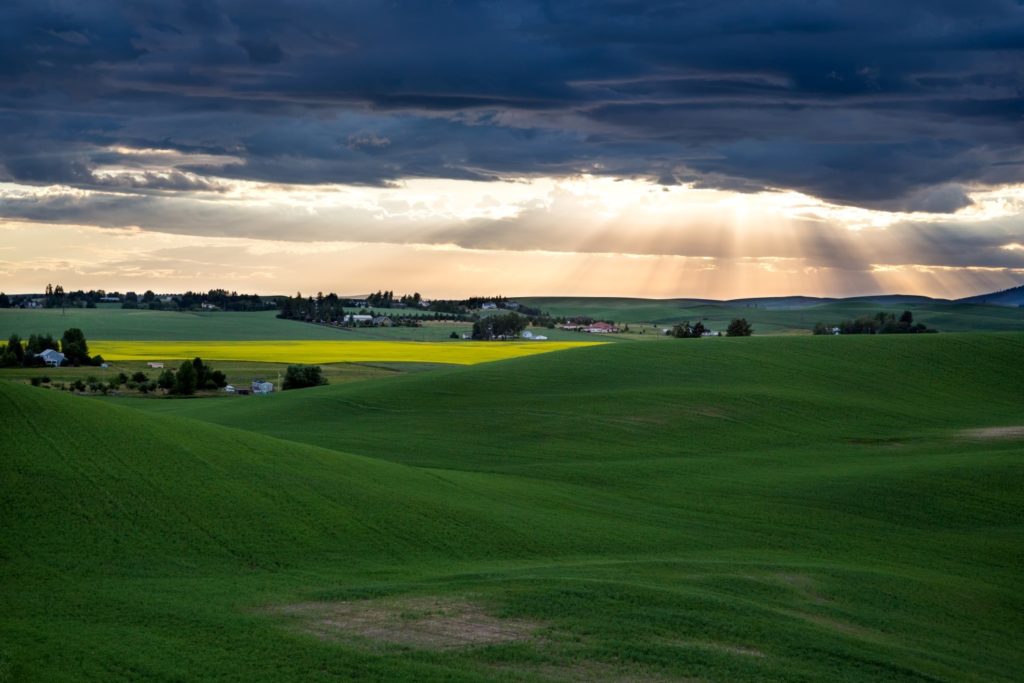 Every Photo Tells a Story
When I look back at my "Best Photos" folder, it's easy for me to remember the moment I pressed the shutter button. I think there are a few reasons for that:
When I take photos with intention, I take longer to soak in an environment, which naturally leads to stronger memories.
When I take time to post-process my photos shortly after I capture them, I'm subconsciously solidifying the memory associated with the photo.
When I take photos nowadays, I'm doing something I love. Perhaps more endorphins yield stronger memories?
When I look at high-quality images, I can sometimes feel like I'm there. When an image has enough sharpness and resolution, I feel transported back in time to the moment I took the photo.
"Italian Countryside" is not in my "Best Photos" folder. I can't remember anything about being in this spot! I do remember being driven around the country in a Fiat Multipla (one of the ugliest vehicles in existence), but I don't remember why or if this particular subject was significant.
I do know that I have always, and will always, get a tingly sense of wonder from landscape photographs like both Photo A and Photo B. Who are the people who live in the structures in the distant landscapes? When was the last time humans set foot on that particular square foot of greenery? Does anyone else find this image as beautiful as I do?
I remember taking Photo B. My girlfriend at the time, Sofie, was taking me on a vehicular tour of the area around her hometown. Sofie was so incredibly patient with me as I stopped the car and took pictures like this one. I'm so grateful that I've had so many patient people in my life who are willing to wait for me to grab a picture I'm happy with.
Sunrises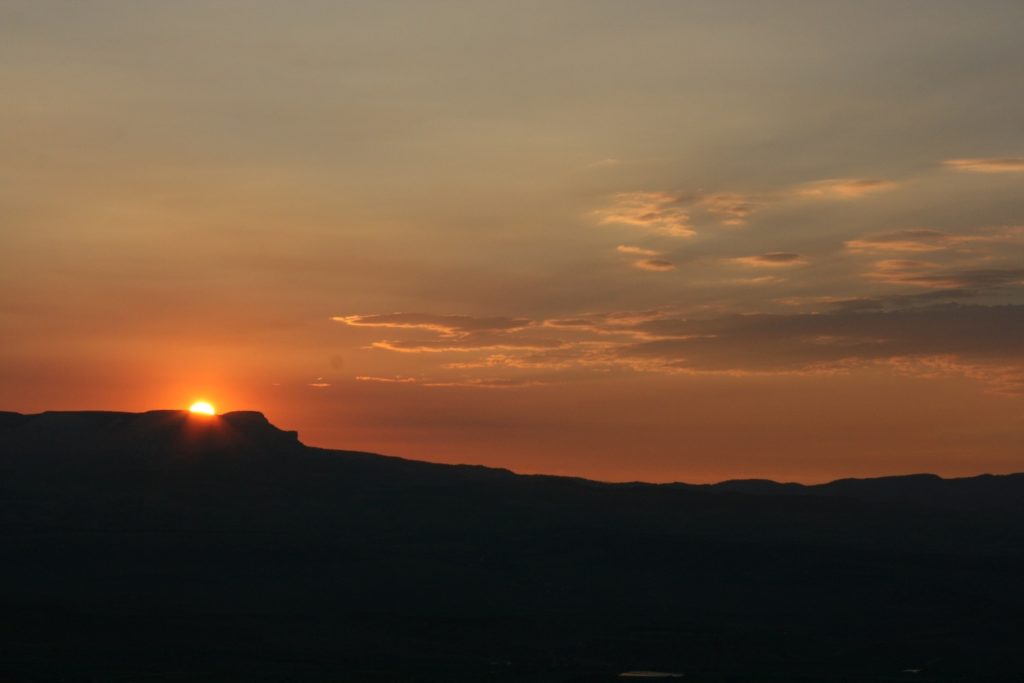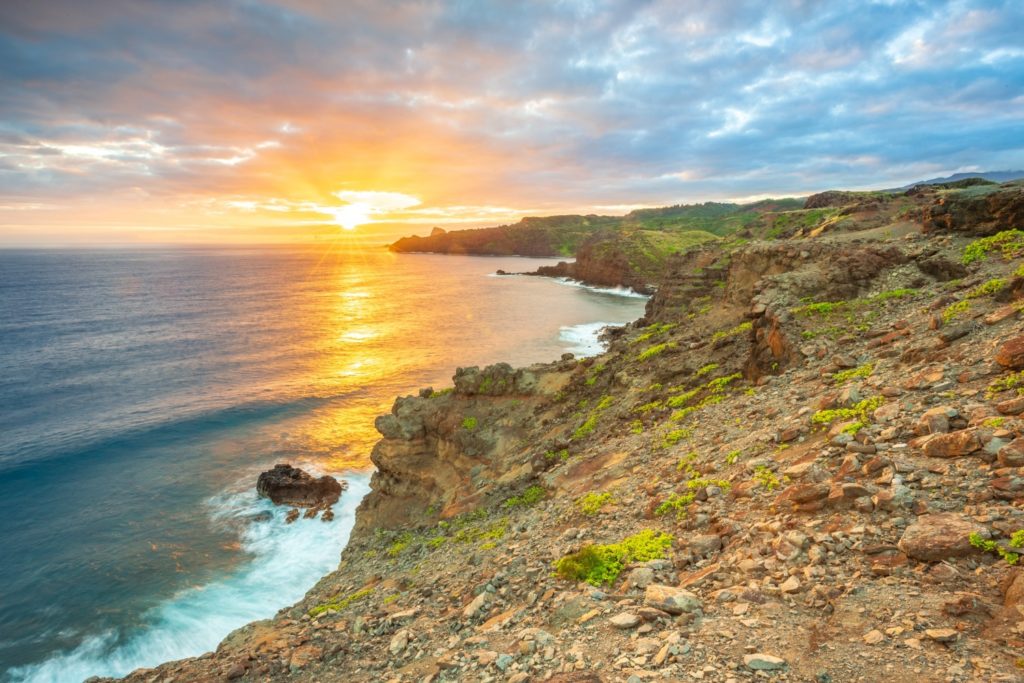 The Importance of Camera Settings
As I wrote the captions for the images above, I caught myself wondering: "Why did I use f/11 and ISO 400 for the first photo?" Of course, the answer is because I didn't really know what I was doing.
It's hard for me to remember a time before I was familiar with all of my cameras' settings. I can't remember exactly when I learned about shutter speed, aperture, and ISO. I distinctly recall my father repeating "smaller is bigger" while fiddling with the aperture setting of his camera. It would be years until I understood what that actually meant – that the smaller the f-number, the wider the camera's aperture. It'd be many more years until I understood what the impact of aperture size was on my photographs, and I still feel like I'm learning more about that to this day.
For example, within the past year or so, I learned that every lens has a "sweet spot" aperture setting for optimal sharpness. I had previously assumed that setting my aperture to the smallest setting (highest f-number) would yield optimal sharpness, because it results in the widest depth of field. But – no! Aperture settings are not only a matter of finding a balance of light input and depth of field, but also a matter of balancing sharpness.
I love learning more about my camera's settings and how they impact the output image.
Portraits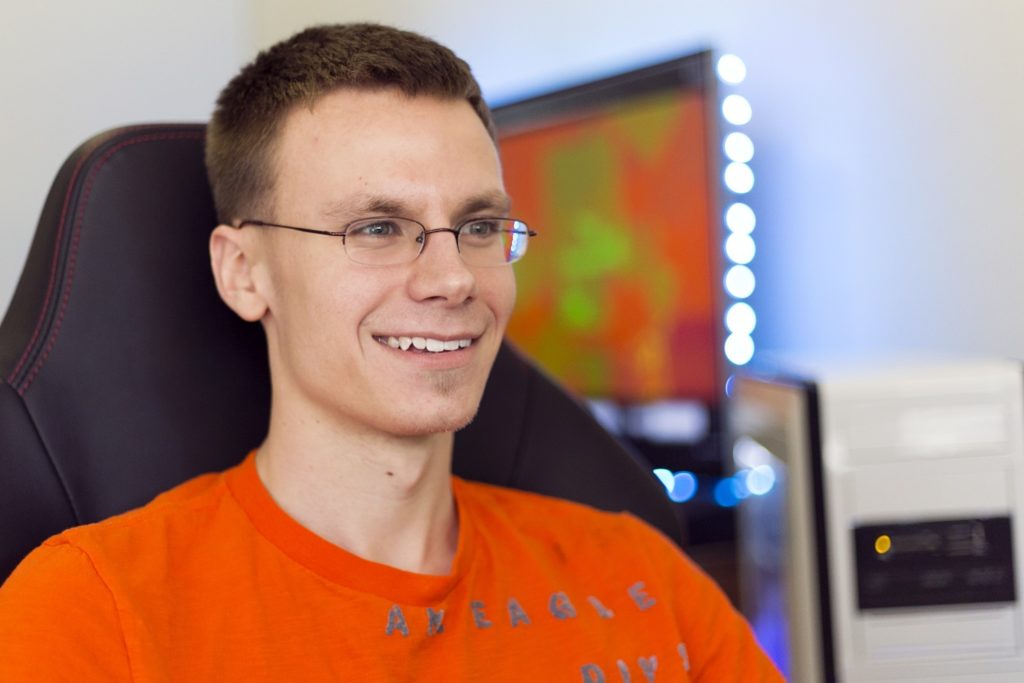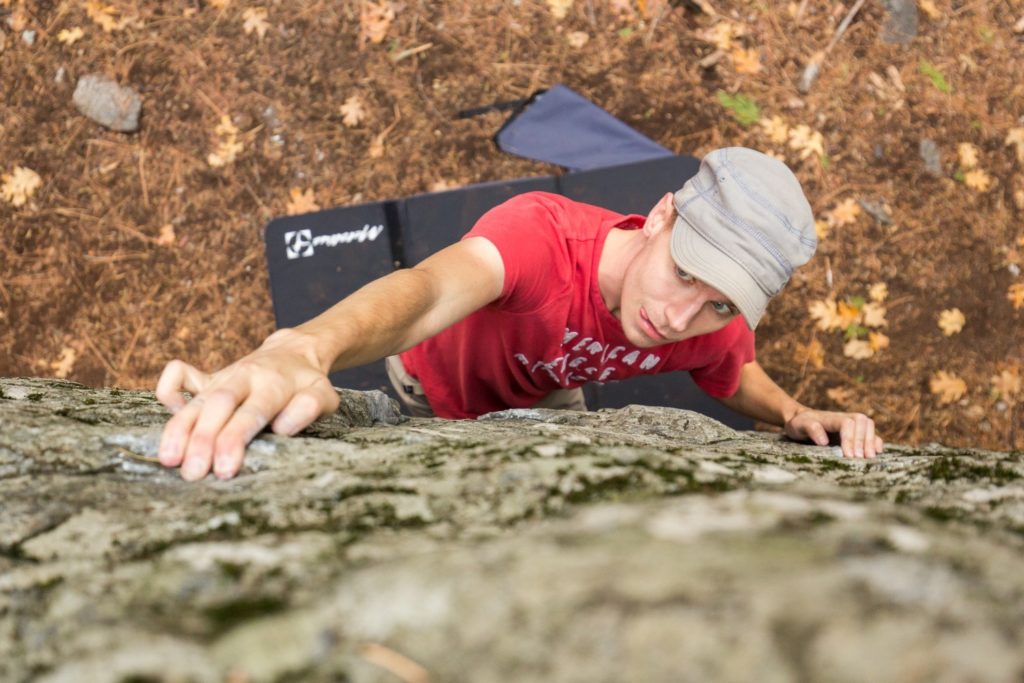 I Love People
Taking photographs of my friends is one of my favorite things to do. I love talking to people, I love capturing a moment for my friends to remember, I love making people feel beautiful, I love making people feel comfortable…
Paul is one of my best friends from college. In Photo A, I had recently obtained my 5DIII and spent many uncomfortable moments pointing my camera at Paul's patient face as he went about his normal life. This man was initially not comfortable with my new photography hobby – not enough that he'd stop me from taking pictures of him, but not comfortable.
Over the years, as Paul and I have become closer, his comfort with my passion has grown. That's what I see when I look at these two photos. Over the course of three and a half years, I learned how to more calmly point my lens at my friends and family, and Paul relaxed in front of my camera.
I've found that to be true for all of the constant photographic subjects in my life – everyone becomes more comfortable in front of my camera over time. What does that say about me? What does that say about others?
One day, I hope to be comfortable enough to partake in some anonymous street photography. Today, I envy those with the confidence to take photos of strangers without any hesitation.
The Zakim Bridge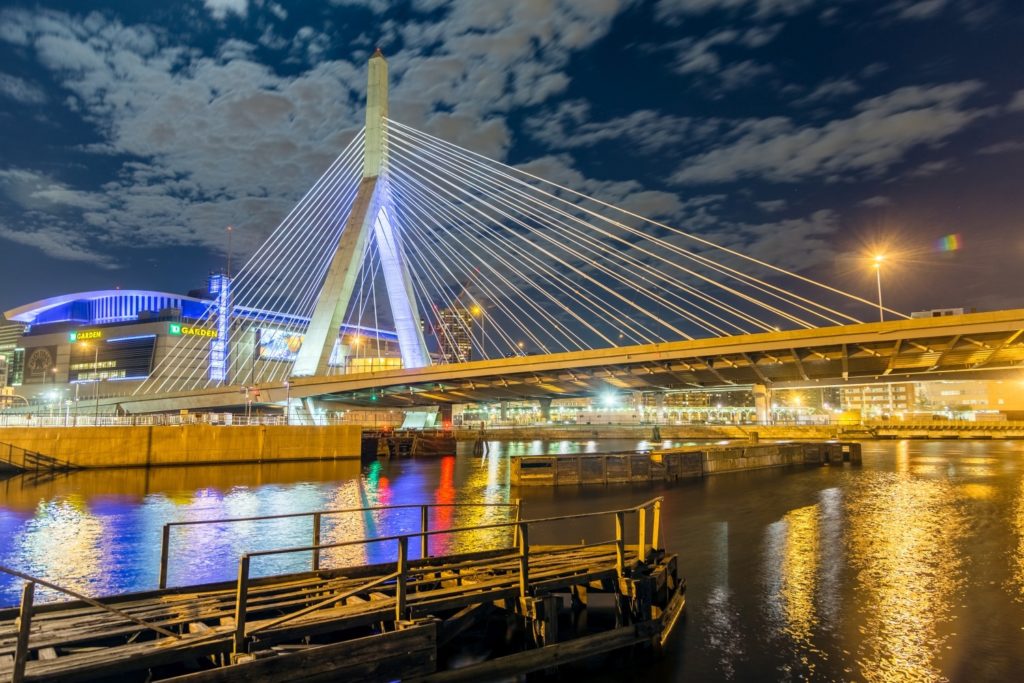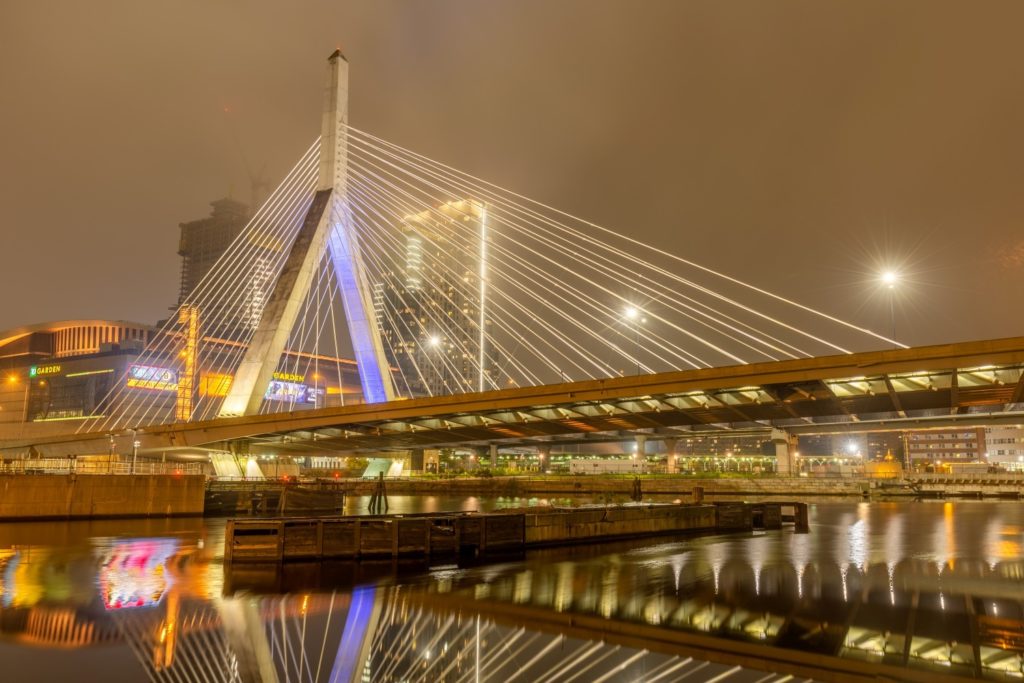 A Direct Comparison!
Late last year, I had the opportunity to return to a gorgeous spot under the Zakim Bridge to re-take a photo I had taken three years prior. I was so happy to be able to do that! Liv and I drove to Paul Revere Park and she patiently waited as I snagged "Version 2" of this Zakim Bridge photograph.
In Photo A, I was in the middle of one of the last cycling journeys I would take while a student at Northeastern. Biking around Boston at night is, to this day, one of my favorite activities of all time. I loved feeling the cool summer air against my face as I raced through the crowded, noisy streets of the city.
There were a few moments throughout my biking trips that were quiet. One of those was here, in this park. I remember being alone, setting up my GorillaPod on the cold metal railing, and spending a few minutes trying to capture the pure serenity I felt in my body.
I technically prefer the more recent photo in this comparison – it's sharper, there's no chromatic aberration, and I prefer the composition. There are certainly merits to both photos.
Conclusion
This exercise – comparing two photographs across time and space – have taught me so much. I feel grateful to have copies of all of these photos on my hard drive. I even wish that I had more! I would love to be able to go back to the very first photo I took on a camera and try to remember how I was feeling in that moment.
Thank you for joining me on this photographic journey, dear reader. If you're still with me, please check out my photography website, https://zachfox.photography! I'd love to hear what you have to say about this exercise, my photos, and my journey. Feel free to leave a comment below, or contact me via my website. I look forward to hearing from you!