In this post, I'll teach you several different products that I've confidently used to hang objects safely and securely on the wall of your home, from light frames to heavy televisions and more. Let's jump right in.
Photo Frames, Posters, and Other Light Objects
TL;DR: Use 3M Command Strips ($19, Amazon).
Best Option – Command Strips
In most of the cases where you are hanging a photo frame, a poster, or another similar light object, 3M Command Strips are the appropriate solution.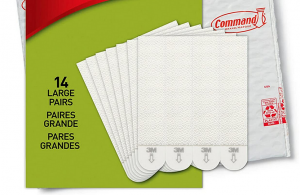 Buy the correctly-sized Command Strip for the weight of your object:
Pros
Super easy to use
Designed to remove cleanly with no damage to your wall (follow the instructions)
Actually works
Cons
If applied incorrectly or to certain surfaces, your mounted object will fall off of the wall.
Can still pull paint off of the wall or cause other damage, even if you follow the instructions.
Notes
Don't use Command Strips to hang shelves or other objects whose static load can change.
I've used Command Strips to secure a removable kitchen utensil tray in a drawer so it doesn't move around. There are tons of uses for Command Strips!
Alternative Option – Picture Hangers
If you're OK with making small holes in your wall, use picture hangars like those included with this kit ($8.99, Amazon).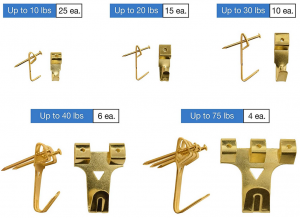 Pros
Very secure when following your hooks' maximum load guidelines
Cons
Challenging to position properly relative to the top of your hung object
Leaves small holes in the wall
Can't hang objects that don't have appropriate receiver hooks
Lamps, Hooks, Small Shelves, etc
Use plastic ribbed drywall anchors and the appropriate screw, like those included with this HongWay kit ($15.99, Amazon).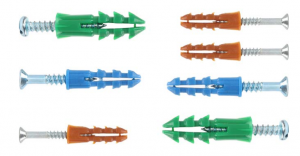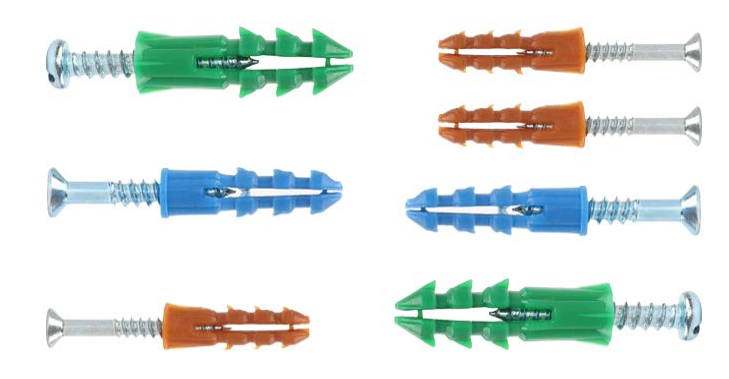 Small plastic anchors like this can easily hold objects like:
Small speakers
Large photo frames
To use an anchor like this, drill a properly-sized hole in the wall, push the anchor in with your fingers, then secure your object to the wall with the right screw.
Floating Shelves, Wire Shelves, Metal Pegboards for Tools, etc
Use either: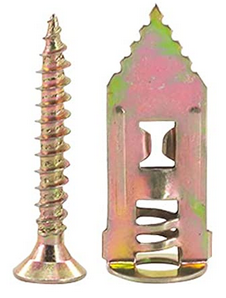 The hammer-in steel anchors feel more secure to me, even if that's not necessarily true. I also still find myself having to drill at least pilot holes for the hammer-in anchors, because just hammering them in requires a ton of force and generates lots of noise.
I prefer to use one of these two kinds of anchors for higher loads and more confidence, even though I could sometimes get away with using the above ribbed plastic anchors for some of these objects.
Anchors like these can easily hold objects like:
Televisions, large glass whiteboards, and other heavy objects
Use 1/4″ snap toggle bolts for heavy objects like TVs and glass whiteboards. I prefer TOGGLER-brand snap toggle bolts, like these ($10.98/10, Lowe's).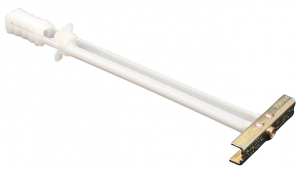 Pros
Holds up to 265 pounds in 1/2″ drywall (wow!)
Super easy to use
Cons
Requires drilling a relatively large 1/4″ hole in your wall
Notes
Conclusion
I hope you learned more about the right ways to hang objects on your wall, whether you rent or own. If you have any questions, please feel free to leave a comment below.